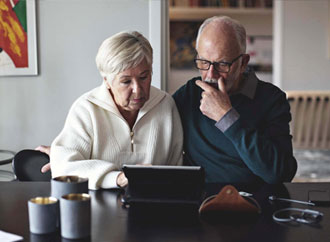 Medicare is one of the most popular healthcare programs in the United States, covering the health needs of senior citizens and those with certain qualifying disabilities. With a massive network comprised of nearly 63 million US residents, it has successfully provided high-quality healthcare at an affordable price.

It is important to note, however, that Medicare is a very diverse program with many different plans, underlying the importance of prospective Medicare recipients doing careful research to find the best plan for them.
Automatic/Free Medicare - Medicare Part A
Medicare recipients need to be aware that they are only automatically enrolled in Medicare Part A, and that all other parts are optional. Medicare Part A covers hospital care, skilled nursing facility care, hospice care, and some forms of home care. It does not cover nursing home costs or any form of long-term custodial care. While Medicare Part A is considered "free" since it usually carries no monthly premiums for qualifying individuals, it does have deductible and coinsurance fees associated with it. Patients pay a $1,556 deductible per benefit period and coinsurance of $389 per day in a hospital stay from days 61-90. For each day from days 91-150, a patient will pay $778 per day from day 91-150, and then will be responsible for all costs per day during the rest of the enrollment period.
Optional Medicare - Medicare Parts B and D
Medicare Parts B and D are optional parts of Medicare that individuals can choose to purchase separately from Medicare Part A. Part B covers many different outpatient services including doctor's visits, lab work, medical equipment, and preventative services. It carries a monthly premium of about $170 every month for most individuals, and a yearly deductible of $233. After the deductible is met, individuals pay a coinsurance of 20% for each medical item or service covered by Medicare. Medicare Part D is a prescription drug benefit plan, recently added to the Medicare program in 2006. There are several different plans for Medicare Part D, each carrying different premiums, deductibles, and other expenses depending on the specifics of the plan.
Medicare Advantage Plan - Medicare Part C
Medicare Advantage Plans, commonly referred to as Medicare Part C, are plans offered by private health insurance companies that are approved by Medicare. These plans combine Parts A, B, and D of Medicare into one streamlined insurance policy for their customers. Individuals can only opt to join this type of plan if they already have Medicare Parts A and B. Medicare Advantage Plans offer additional coverage options that original Medicare doesn't have like dental, hearing, and vision coverage. They also often have lower out-of-pocket costs and set an out-of-pocket maximum limit for all medical expenses. However, network options are more constrained, limiting the number of doctors or medical facilities a person can go to.
Supplemental Medicare Coverage - Medigap Insurance
Supplemental Medicare plans are offered by private health insurance companies to help provide relief from many of the costs associated with Medicare. Also known as Medigap insurance, these types of plans offset the severe financial risks associated with original Medicare, which possesses no out-of-pocket limit. They help to pay for deductibles, coinsurance, and copayments, which can add up quickly during an extended hospital stay.