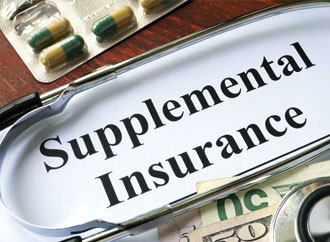 Medicare is one of the most successful health insurance programs in the United States, covering the health needs of nearly 63 million Americans. Founded in 1965, Medicare is available to all citizens of the United States who are 65 or older, as well as younger individuals who have certain qualifying disabilities. It is important to note that Medicare does not cover all health-related expenses, often leaving individuals with massive bills that are difficult to pay. Supplemental Medicare plans are a great option for individuals looking to cover medical expenses not covered by standard Medicare.
How to Get Supplemental Medicare Coverage
Supplemental Medicare plans, also known as Medigap coverage, are only available to those who have both parts A and B of Medicare. Individuals who have Medicare part D, the optional prescription drug benefit, in addition to parts A and B, may also purchase supplemental plans. Prospective Medicare recipients need to be aware, however, that supplemental Medicare insurance plans do not offer any coverage for drug-related costs. Supplemental plans are sold by private health insurance companies, cover only one person in a single plan, and contain a separate monthly premium.
Coinsurance, Copayments, and Deductibles
Medicare possesses many out-of-pocket costs such as coinsurance, copayments, and deductibles, which can add up very quickly if an individual has to make several doctor's visits a year or undergo multiple medical procedures. Supplemental Medicare plans help to pay for these expenses, offering several different plans to provide financial relief. Medigap plans K and L are specifically designed to help those with significant health needs, establishing a specific limit on the out-of-pocket costs paid by individuals, regardless of the amount of medical costs accrued in a given year.
Blood Transfusions and Skilled Nursing Costs
Medigap insurance is also ideal for those with certain health conditions that require blood transfusions, including cancer, hemophilia, and liver disease. Unlike standard Medicare plans, many supplemental plans will cover some or all of the costs of the first 3 pints of blood in a transfusion. They also will cover skilled nursing facility costs for individuals temporarily dealing with physical problems and limitations as a result of injury or surgery. However, these plans will not cover most costs related to long-term assisted living or nursing home care.
Traveling Overseas
Supplemental Medicare plans have provisions for emergency medical coverage outside of the United States. These plans usually require a $250 deductible before covering 80% of emergency medical services up to a lifetime limit of $50,000. Individuals must have an active policy established before they travel overseas since this coverage can only be used if it is activated during the first 60 days of an international trip. As a result, new supplemental policies cannot be purchased for long-term international trips after 60 days of being outside the United States.
Is Supplemental Medicare Coverage Necessary for Everyone?
For the majority of Americans, supplemental Medicare coverage is a necessary provision to provide financial relief against significant medical bills that may arise from medical costs not covered by standard Medicare. Regardless of how healthy an individual may think they are at 65, they should always take extra precautions to safeguard themselves against significant medical events. The only individuals who can legitimately consider forgoing any type of Medigap coverage are those at the very top levels of income in the United States.