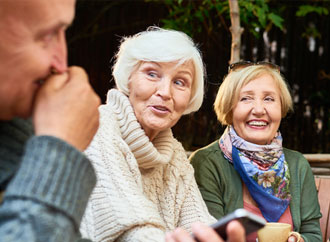 When it comes to senior living, assisted living facilities can be a great option. However, with so many choices, it can be challenging to find the one that best suits your needs. When evaluating choices, compare factors such as staff friendliness, amenities, and the overall culture. To get an idea of the specific considerations, these are the areas to check before making a final decision.


Overall Facility
Just like you wouldn't want to live in a home that was dirty or ugly, the facility that you choose should also be well-maintained and enrich the person's physical and mental well-being. Pay attention to the cleanliness, curb appeal, and design details. The facility should be easily accessible with wide doors, stairlifts, and ramps for wheelchairs. The decor should be appropriate with uplifting colors and comfortable furniture. Overall, the place should feel like it's a home. While it may not be your personal taste, check to see if it looks like home.

Get to Know the Staff
You want to make sure that the staff working at the senior living facility have the best interests at heart. People are the most vital aspect of any facility. If possible, observe one-on-one interactions between staff and residents to assess if the staff show friendliness, compassion, and patience. Be sure to ask about staff to resident ratios as well. The staff should be trained and accredited to ensure that they keep up-t0-date with the latest education. It's also not a bad idea to ask about staff turnover rates to find out how well the facility treats their own staff.

Check Enriching Activities
Most assisted living facilities are going to offer programs but they may not always be a good fit. For example, if you have a family member who loves gardening, ask about a gardening club or opportunities to stay involved with this hobby. Others may want to join a reading club or even try their hand at cooking. The programs should be enriching and engage those that live there. This may not be an extensive list but also see if the staff are willing to expand their offerings for any new residents.

Menu and Meal Options
Assisted living facilities will have at least place to enjoy a meal. Before making a decision, ask if you can try out the menu. Visit during a meal period to observe the meals that are being served. They should be appetizing, served at the appropriate temperature, and in a good portion size. There should also be more than one option for residents. While senior living doesn't mean that you can't prepare your own meals, it's handy to have a good cafe in the facility as an option. Ensure that the meal is appropriate for everyone.
When visiting facilities, keep a list of what you like and don't like about each location. After you've checked these options, you can use your notes to make an informed decision on the best spot. These are the primary considerations that you'll want to keep in mind when touring facilities.