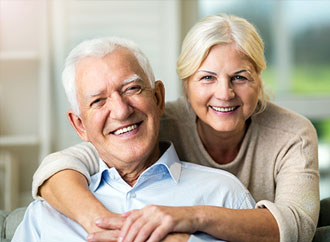 Finding an assisted living facility for a loved one can be a difficult task, with different factors such as price, location, or medical conditions complicating the process. Thankfully, the United States has developed a good infrastructure of diverse assisted living facilities to service the different needs of its population. Individuals need to stay well informed about all aspects of assisted living to find the best assisted living facility for their situation.


What Services do Assisted Living Facilities Provide?
Assisted living is a form of housing centered around providing individuals with a certain level of medical and personal care. While the amount of care will vary based on a person's specific needs or limitations, assisted living still affords a person a certain level of independent living. Typical services offered by assisted living facilities include providing meals, monitoring medication, offering routine medical services, and performing different housekeeping jobs for residents. They also assist residents with dressing and bathing and even provide different forms of recreational activities.

Are Assisted Living Facilities Expensive?
Assisted living facilities are usually very expensive because of the many services provided by them. However, rates will vary greatly based on several factors including its location, services offered, and size of the living unit. The median national cost for a private, one-bedroom unit is about $4,300, with state-level breakdowns in median costs ranging from $3,000 in Missouri to just under $6700 in Delaware.

What is the Difference Between Assisted Living and Skilled Nursing?
Assisted living typically focuses on tasks relating to daily living, such as eating, dressing, and bathing, as well as offering moral support for those struggling with depression related to isolation. They also help individuals remember to pay bills or take medication. Skilled nursing is geared toward those who need more involved medical care such as daily physical therapy, IV medication treatments, or artificial respiration through a ventilator.

Does Medicare or Medicaid Help Pay for Assisted Living?
Medicare typically does not cover most costs related to assisted living. However, it is important to note that because there is some overlap between assisted living and skilled nursing, some assisted living facilities may provide some general medical services that could be covered by Medicare. Medicaid, on the other hand, does usually provide financial assistance for assisted living. However, because Medicaid is a joint federal and state program that is primarily administered by the state, the level and type of assistance will vary based on the state the assisted living resident lives in. Currently, 44 states offer Medicaid assistance for assisted living costs relating to general nursing care, medication management, and medical exams and/or assessments. Unfortunately, Medicaid does not directly pay for room and board expenses.

Are there Religious Assisted Living Facilities?
Many churches and religious organizations provide high-quality assisted living facilities, perfect for those with religious beliefs. In addition to personal care, these types of facilities often include religious study sessions and worship sessions for residents. Most religious assisted facilities will still allow a resident to live at their campus even if they do not share the religious beliefs of the organization.